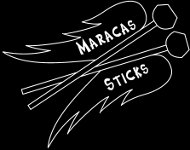 Orders:


Order procedure

Orders have to be placed by e-mail to belinda.haeusermann@gmx.ch containing the following information: Shipping - and invoice address, stick type, quantity and colour. Example: 2 Sets A1, hard, red. After the order receipt, a confirmation will be sent by e-mail within one week. The order confirmation is also regarded as invoice and contains the total amount in CHF, including packing and freight costs as well as delivery time and payment information. The dispatch of the ordered material is only possible after receipt of payment. In exceptional cases and only for customers in Switzerland it is possible to pay cash on delivery.


Prices:
Net value in CHF per set (two sticks) excluding, packing and shipment. VAT will not be charged. For deliveries abroad the customer is responsible for payment of local taxes.


Delivery time:
Generally the delivery process takes 2 to 3 weeks.